Welcome to our very first "Jammie Class". We are so glad you are here!
Today, Janelle is going to show you one of our most requested techniques - Glitter on Acetate! It is such an easy technique that gives you stunning results.

Once you have finished your "Glittered Acetate", you will then transform it into a beautiful Valentine card to give to someone you love.

No need to get dressed up, just grab your supplies and join Janelle in the Jammie Classroom
(click the play button to start the class)


Grab our "Jammie Class" button if you joined us in class!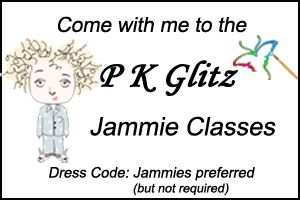 Pin It