Welcome to the Jammie Classroom!
Today, Janelle has a very special treat for you. She is going to show you how to make these beautiful flowers using the *NEW* P K Glitz Dimensional Acetates, WonderFilm, and Glitter Glitz!


No need to get dressed up, just grab your supplies and join Janelle in the Jammie Classroom
(click the play button to start the class)
Grab our "Jammie Class" button if you joined us in class!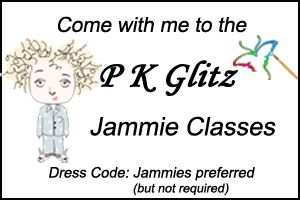 Pin It